Movie/review
Sonic the Hedgehog 2 Review: A Turbocharged Sequel with Big Laughs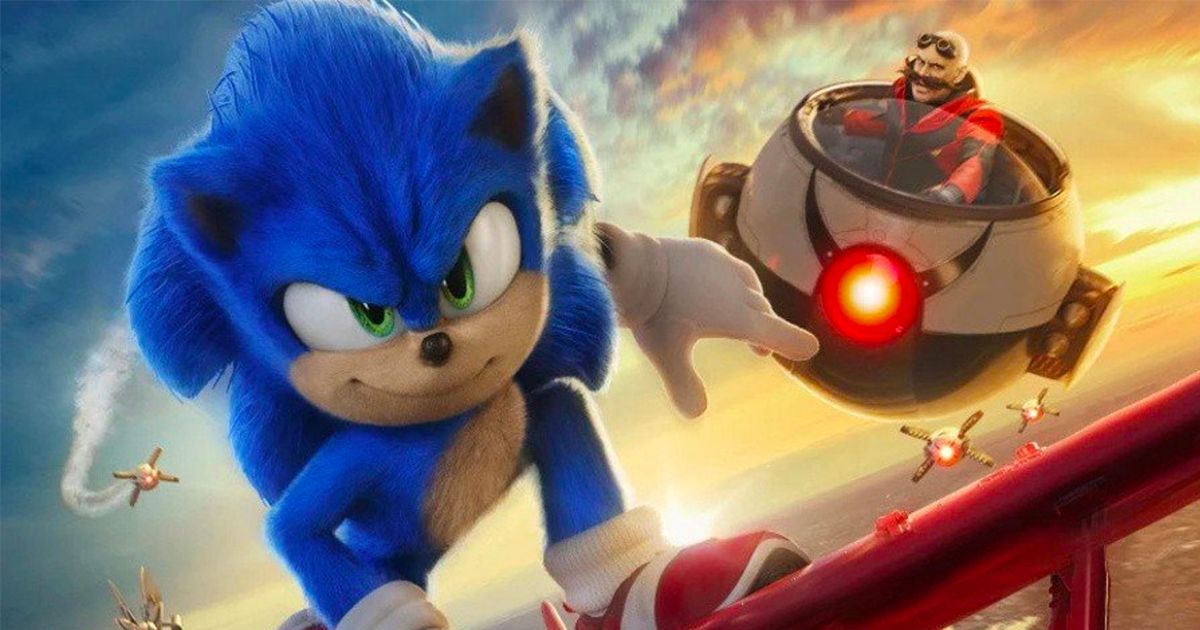 Sonic the Hedgehog 2 is a turbocharged sequel loaded with good humor and impressive visual effects. The anthropomorphized CGI characters hold their own against the always hilarious Jim Carrey. His Dr. Robotnik super villain machinations had me laughing out loud in multiple scenes. Themes of family, friendship, and the true meaning of heroism add heartwarming lessons to wholesome entertainment. My only gripe is the film's length. I can't fathom why Sonic 2 has a two hour and two-minute runtime.
On the Mushroom Planet, a bald and spectacularly mustached Dr. Robotnik (Carrey) has been marooned for a nearly a year. But his possession of a single Sonic (Ben Schwartz) quill provides a chance for escape. His plan doesn't turn out as expected. A ring portal opens and a formidable ally emerges. Knuckles (Idris Elba) of the Echidna tribe is searching for a powerful hidden emerald and revenge against the pupil of Longclaw (Donna Jay Fulks).
On Earth, Sonic causes chaos when he tries to fight crime. He wants to be a hero. But Tom (James Marsden) reminds him that he's still a kid with a lot of growing up to do. Sonic decides to cut loose when Tom and Maddie (Tika Sumpter) go to Hawaii for a wedding. His home alone antics are cut violently short by the return of Dr. Robotnik and Knuckles; whose heavy-hitter punches are no joke. Sonic must rely on his parents and a surprising new friend, a two-tailed fox obviously nicknamed Tails (Colleen O'Shaughnessey), to stop Dr. Robotnik from getting the emerald.
Characters in Sonic 2
Sonic the Hedgehog 2 has likable supporting characters that offer a good balance to the primary narrative. The subplot of Tom and Maddie at her sister's (Natasha Rothwell) wedding will have audiences rolling in the aisles. That could have been a winning story on its own. A big reveal turns out to be comedic gold and a standout part of the film.
The visual effects team significantly raise their game. The CGI action looks incredible in vastly different environments. Sonic and Tails race Dr. Robotnik and Knuckles around the world. They have a battle on the snowy mountain slopes of Siberia. Where Sonic and Knuckles fight on snowboards with dozens of laser-shooting robots and an avalanche raging behind them. I just happened to see a little boy sitting several rows in front of me. His jaw was literally dropped in amazement. That's a good sign from the target audience.
Related: Sonic The Hedgehog 2 Post Credits Scene Sets Up Third Movie's Villain
Jim Carrey rules the screen with his outlandish behavior. He's a comedy genius and continues to be a fantastic antagonist. James Marsden also deserves recognition for his contribution to the film's success. He's the adult in the room. Playing Sonic's dependable dad while also adding the "straight man" hilarity. His efforts to get back in his sister-in-law's good graces are a welcome reality break from the CGI onslaught.
There's a lot to like here. The legions of Sonic video game fans will be pleased. Apart from Longclaw, the film stays faithful to the source material. Sonic neophytes get a theater experience that will delight adults and children. Stick around during the credits. A note to the filmmakers, shorter is sweeter for family fare. The next installment should not be over two hours.
Sonic the Hedgehog 2 is a production of Sega Sammy Group, Original Film, Marza Animation Planet, and Blur Studio. It will have an April 8th theatrical release in the US from Paramount Pictures.
Amy Schumer Reveals Alec Baldwin Joke She Wasn't Allowed to Tell at Oscars
Read Next
About The Author
Share this news on your Fb,Twitter and Whatsapp
British News Post:Latest News Headlines
British News Post||Health||New York||USA News||Technology||World News