Australia
He launched the careers of Kylie, Delta and Margot. Do you know his name?
"He had an ability to see drama in the ordinary. That was his overriding philosophy for Neighbours, which at the time was against the grain of television soaps that were so melodramatic and over the top. He elevated suburban life to drama that captivated millions."
Born in Queensland in 1926, after a brief career as an actor Watson became a television executive in the UK in the 1950s, working for the broadcaster ATV.
During his tenure there Watson oversaw the creation of one of Britain's most iconic soap operas, the Midlands-set Crossroads.
Returning to Australia, Watson became head of drama at Reg Grundy Productions and oversaw the company's prolific drama slate, including The Young Doctors (1976-1983), Glenview High (1977), The Restless Years (1977-1981), Prisoner (1979-1986), Sons and Daughters (1981-1987) and Neighbours (1985-present). He also oversaw the US adaptation of Prisoner: Dangerous Women.
Neighbours' original producer John Holmes remembered an unassuming man who had no interest in the "glitter and glamour" of showbiz, but fundamentally understood audiences "wanted to identify with the characters they were watching, that's why Neighbours was such a success, people related to what they were seeing."
Watson retired in the early 1990s and was appointed a Member of the Order of Australia for services to media in 2010.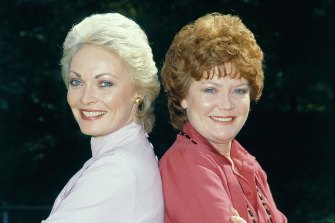 But it was largely his creative output that helped his boss Reg Grundy become a multi-millionaire, selling his empire for $400 million, a huge jump on the days when the BBC reportedly paying £25,000 per episode for the show in the mid-1980s.
It had already been a precarious start for the show in its homeland. Neighbours had initially been commissioned by the Seven Network, but the broadcaster, which had reportedly paid $7 million for the first season, dropped it when it failed to deliver the numbers it was used to with similar successes from A Country Practice, and one of Watson's other hits, Sons and Daughters.
"I remember Reg calling me up when Seven axed Neighbours and telling me not to let any of the cast sign new contracts," Holmes recalled. "He was confident a new network would pick it up."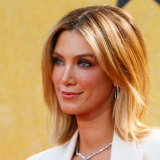 And so they did, with Ten securing Neighbours, and overseeing the arrival of Minogue into the cast, which over the years has also counted such international luminaries as Russell Crowe, Natalie Imbruglia, Liam Hemsworth, Margot Robbie, Natalie Bassingthwaighte, Delta Goodrem and Guy Pearce.
Ten's publicity director at the time Brian Walsh, now running Foxtel, knew he had to make a bang to get people talking about Neighbours, which was off to a slow start on Ten.
"Reg was a genius who understood publicity. He told me to identify the talent that would help drive the show, clearly that was Jason and Kylie.
"I still remember a storyline about them having a romantic rendezvous in a motel, it was so scandalous it made the front page of the Sydney papers … at the time Neighbours was doing much better in Melbourne than Sydney, but after that, it all changed.
"The hysteria around these hot young stars was unimaginable, we would go to shopping centres with them, and it was like Beatlemania," Walsh recalls.
Loading
The BBC eventually lost Neighbours when rival Channel 5 – hungry for its huge audience – secured the 10-year rights to screen the show for nearly 300 million pounds in 2007.
It was a deal that would guarantee the show for another decade, and for the sort of money television executives today could only ever dream of.
Share this news on your Fb,Twitter and Whatsapp
British News Post:Latest News Headlines
British News Post||Health||New York||USA News||Technology||World News