Australia
Reports of gunshots outside New York's Barclays Centre spark chaos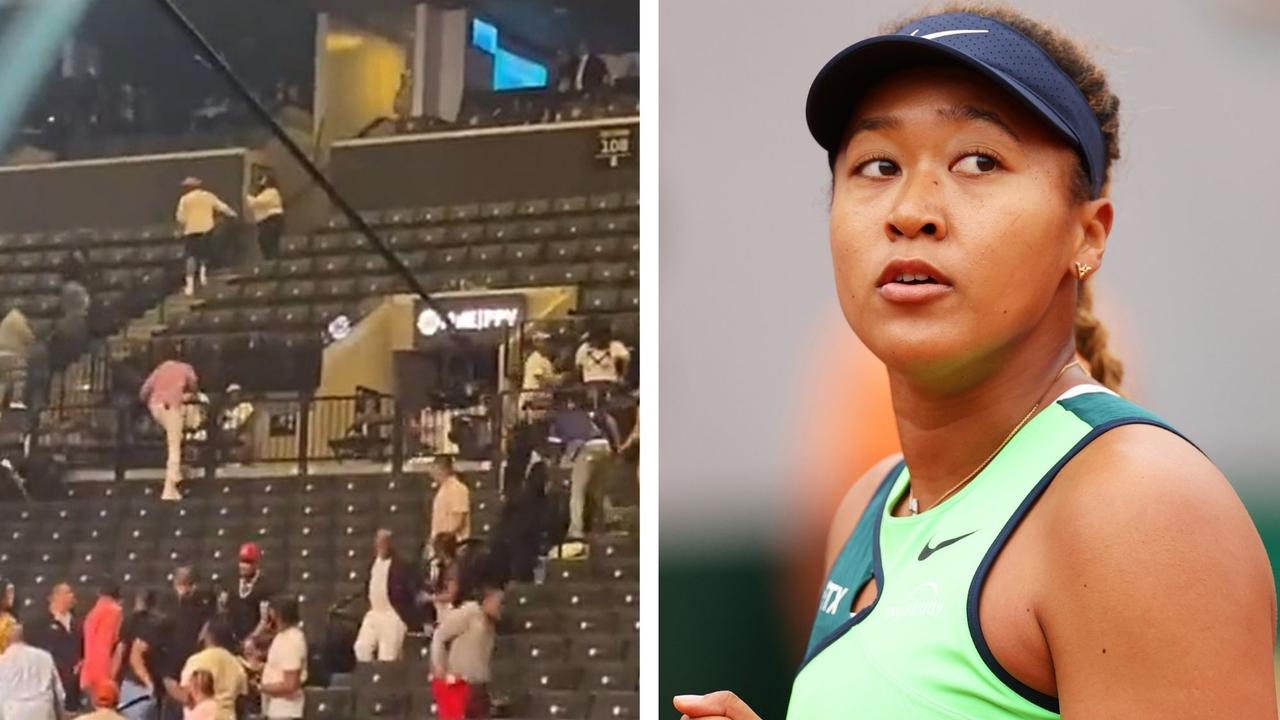 Reports of gunshots after Gervonta Davis' win over Rolando Romero has sparked chaos in the arena, including a "petrified" Naomi Osaka.
There was absolute chaos inside Barclays Centre in New York City following Gervonta Davis world title win after reports of gunshots outside the arena.
Videos quickly circulated of fans running back into the arena after reports of gunshots were heard.
Watch Gervonta "Tank" Davis vs Rolly Romero Lightweight Boxing. Live on Kayo this Sunday 29th May from 11AM AEST. New to Kayo? Try 14-Days Free Now >
Sports Illustrated reporter Chris Mannix tweeted: "Sound of gunshots inside Barclays Center" before revealing it had come from outside the centre.
"Crowd that was headed for the exits immediately starts rushing back into the arena.
"Frightening moments. Hundreds of fans started to rush back into the arena from the concourse. People — including media — ducking for cover.
"No shots were fired inside Barclays, a source told SI. Whatever happened took place just outside the building.
"Order inside Barclays seems to be restored. A man with a young child trying to exit out a different door said there were shots fired outside the front door."
Ring Magazine reporter Ryan Songalia wrote: "Scary moment as crowds pour back into Barclays Center, my fear was a shooting but those fears proved unfounded."
New York Daily News' Stefan Brody added: "I was inside Barclays Center and end of fight, as everybody was clearing out, there were reports of gunshots. I didn't hear them but security guard said report on radio was it occurred on concourse. Crazy stampede of people followed. Scary scene."
Tennis champion Naomi Osaka was also in attendance at the fight and revealed her harrowing experience.
"I was just in the Barclays centre and suddenly I heard shouting and saw people running, then we were being yelled at that there was an active shooter and we had to huddle in a room and close the doors, I was so f***ing petrified man," she wrote.
"I really hope everyone made it out safely, since I'm tweeting this we made it out OK."
The US is undergoing yet another reckoning on guns after the latest mass murder after 19 children and two adults were killed at Robb Elementary School in Texas.
The chaos came after an awkward moment following Davis' sixth round knockout of Rolando Romero.
After the fight, Showtime announcer Jim Gray asked Davis who he wants next in the red hot lightweight division, Davis said he was ready for all comers.
"I'm here baby, I'm here," Davis said with a smile. "Whatever they want to do. There ain't no safety on this Glock. You know, there ain't no safety on this Glock and I got a lot of ammunition."
But instead of asking his next question, Gray said: "Let's stay away from guns, this is an awful time in our nation, I know you're just meaning this in terms of boxing."
It saw social media outrage slamming the veteran announcer for the comments when it was clear Davis when the use of allusions to weaponry is common boxing vernacular.
Sports reporter Jeff Lightsy Jr. wrote: "I hated Jim Gray saying that putting a damper on Tanks moment."
Journalist Detroit Groit added: "Those were unnecessary comments by Jim Gray. Didn't need to say that to Tank Davis."
Originally published as Reports of gunshots outside New York's Barclays Centre spark chaos
Share this news on your Fb,Twitter and Whatsapp
British News Post:Latest News Headlines
British News Post||Health||New York||USA News||Technology||World News